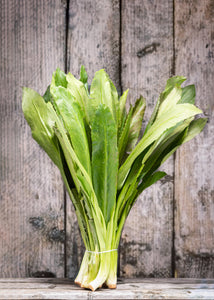 Culantro available in three varieties, Turkish, Thai and Mexican. Stock is determined by availability.  These three forms of Culantro are identical to what we know as Chadon Beni in Trinidad.
PLEASE NOTE THAT THIS PRODUCT CANNOT BE SHIPPPED OUTSIDE OF THE UK
Due to the shelf life of this product the 2-3 day courier delivery option is recommended, we cannot be held responsible for any spoilage due to the slower delivery options being selected.